So, looks like I have to run a marathon this weekend.
Sort of crept up on me. It's not like I didn't know about it -
Rachel
and I signed up a few months ago with the intent of using it as a training run for
The Longest Day
.
But then I sort of forgot to train for it. My longest run has been 14 miles. I haven't been getting in good weekly mileage for at least a month, and while I just PR'd a half, my longer distance runs have been completely non-existent.
How my half marathon went: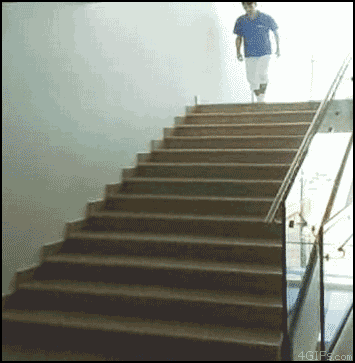 Nailed it.
How this marathon will go:
Equal parts stupidity, poor execution, and being covered in bodily fluids. Should be great.
So there's that.
Be sure to tune in Monday to see how this thing goes.
Give me something to think about during the race that will make me forget about how much running a marathon untrained sucks.... annnnd... go!